Maxxis Tyres India revealed a new logo to show their solidarity with the government's decision for the 21 day lockdown.
The new logo was released to emphasise on how 21 days "can change lives" by stopping the spread of the virus.
The company has been active on social media and has been educating people through their new logo about the importance of the lockdown and encouraging them to stay indoors and follow protocols during the 21 day curfew period.
This is what Maxxis' logo usually looks like:

And this is the new one they have created in relation to COVID-19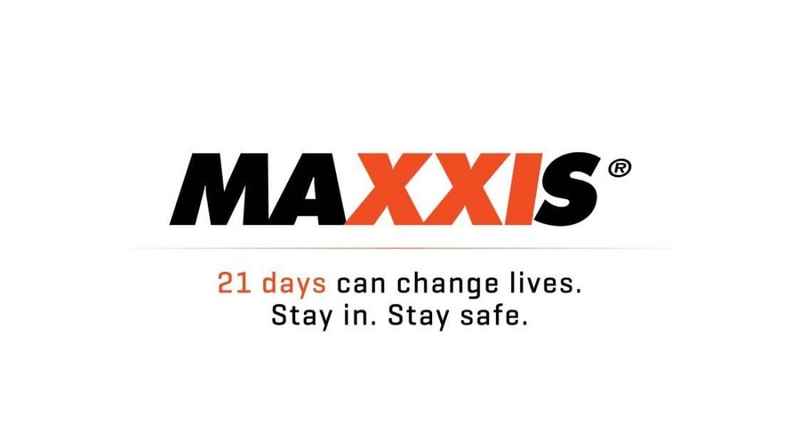 As you can see, the new logo has an emphasis on the letters "XXI" which in Roman numerals equals to 21, a reference to the 21 day lockdown initiated by the Government of India to curb the spread of the virus.
The 21 day lockdown was announced by Prime Minister Modi two days ago as the government scrambled to get a grip on the rising coronavirus cases in India. Community transmission has already been observed in some states as experts believe that India might be heading into Stage-3 of the coronavirus spread.
The tagline "21 days can change lives" certainly hits hard as 1.3 billion people in the country go into comeplete lockdown for the next 21 days to save the nation. These 21 days will surely decide the future of our nation. Followed judiciously, the lockdown can potentially flatten the curve of the virus in the country while negligence can result in the death of millions.
Also See: Maxxis India Suspends Operations At Its Sanand Facility
Many brands, celebrities as well as our beloved cricketers have been continuously taking to social media to encourage individuals to stay home and follow the lockdown implemented by the government.
We at Tyreplex also encourage you to stay home and practice social distancing for these 21 days. Being the second most populated country in the world, the virus has the potential to infect a billion people and disrupt the lives of millions of Indians. It is definitely something that the country does not need right now and it's time we take it seriously.
As Maxxis said:
"You can definitely find 21 ways to stay busy during these 21 days. Do everything except stepping out. "
21 days can Change Lives. Stay in. Stay Safe!