The Datsun Redi-Go hasn't really put sales charts on fire but this is one good looking hatchback. The tall boy design gives it ample road presence and though it's rare for us to come across a customized one, this particular example, owned by Saggu HS, made us want to share the details with TyrePlex readers. This modified Datsun Redi-GO indeed looks bling!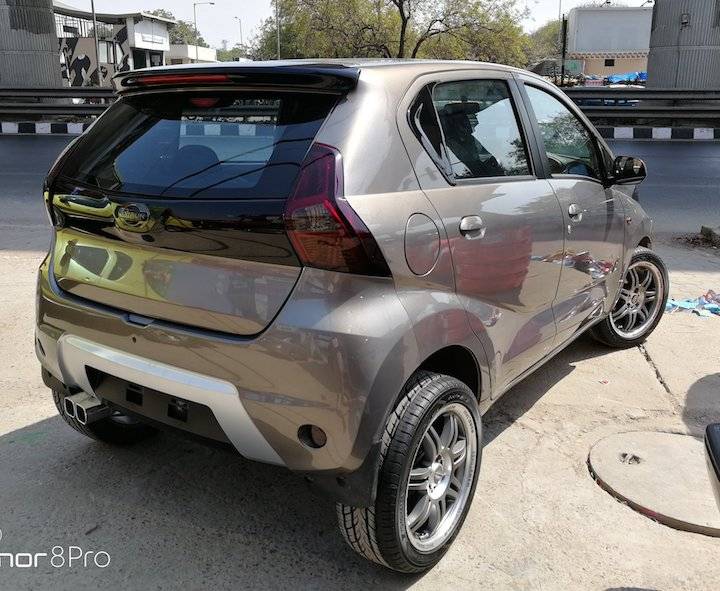 The biggest change done to the Redi-GO are the alloy wheels and the wider tyres but these are enough to give it an all-new character all together. This silver-grey colour too looks nice and Mr Saggu went ahead with MomoCross alloys to start with. These are 16-inch rims, up by three sizes as compared to the stock ones that come with the car. Yes, that is quite a jump. The pseudo twin exhausts add to the sportiness too.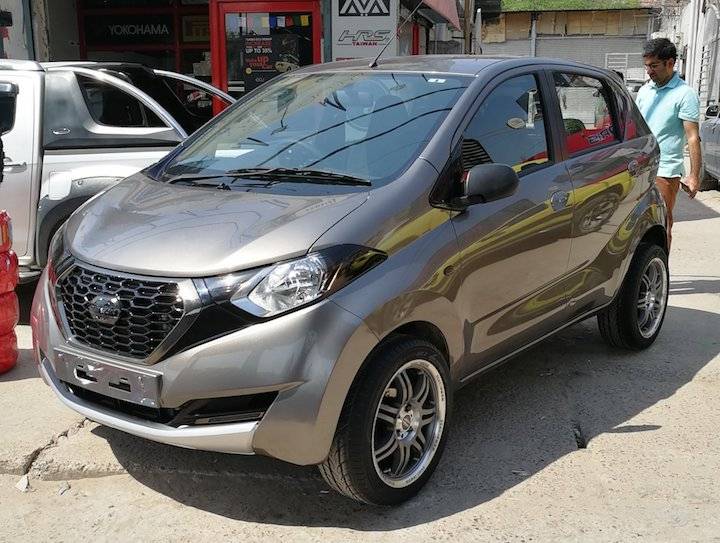 These MomoCross alloys are fitted with Yokohama tyres with a size of 205/45 R16. For the record, the stock vehicle comes with 155/80 R13 tyres so you can image the huge difference in the tyre size here on the modified Datsun Redi-GO. The stance is way sportier and the ground clearance has increased too. At the same though, we are sure there is extra load on the power steering mechanism as well as on the engine. But for pure bling-ness and aesthetic appeal, this has to be the best modified Datsun Redi-GO in India.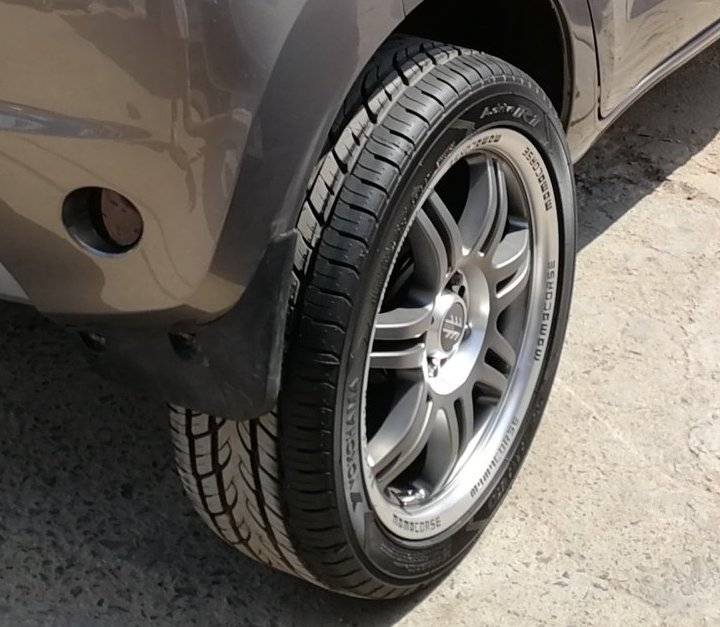 Do you also have a similarly modified car or know someone who owns one? Shoot us a mail at editor@tyreplex.com to get it featured here!